View Our Courses
Become a member for less than a dollar a day.
Better Balance, Less Pain, More Energy
Learn Master Ren's C.A.R.E Method (Calm, Aware, Relaxed, Energized) which he created and designed to help people of all ages discover the powerful benefits of practicing Tai Chi.
Enjoy easy-to-follow explanations and interactive practice lessons led by elite Tai Chi practitioners. Best of all, you can learn from home, or on-the-go, and on any device. Improve your energy, mobility, and balance with this revolutionary program designed for users of all ages and skill levels.
Enjoy life-changing lessons with virtual guidance from Master Ren and his team of instructors. Whether you are at home on your computer or laptop, or outside on your tablet or smartphone, you can join our pre-recorded and our live-streamed classes from anywhere, anytime.
Feel the Results, Enjoy the Benefits
When Liz first joined she admits she was a little nervous but her shoulder pain wasn't getting better. She did not want to rely on pain medication for the rest of her life and instead sought out a natural ways to manage her pain. She discovered Tai Chi and her life hasn't been the same since. Listen to her story below.
Access Lessons
Anywhere, Anytime!


Set your own pace and learn from home in this virtual classroom designed by Master Ren and his team for anyone to enjoy regardless of age or ability. Our associate instructors, Alan Bandes and Jon Miller, have prepared an easy and fun course for beginners that students can enjoy from anywhere, anytime.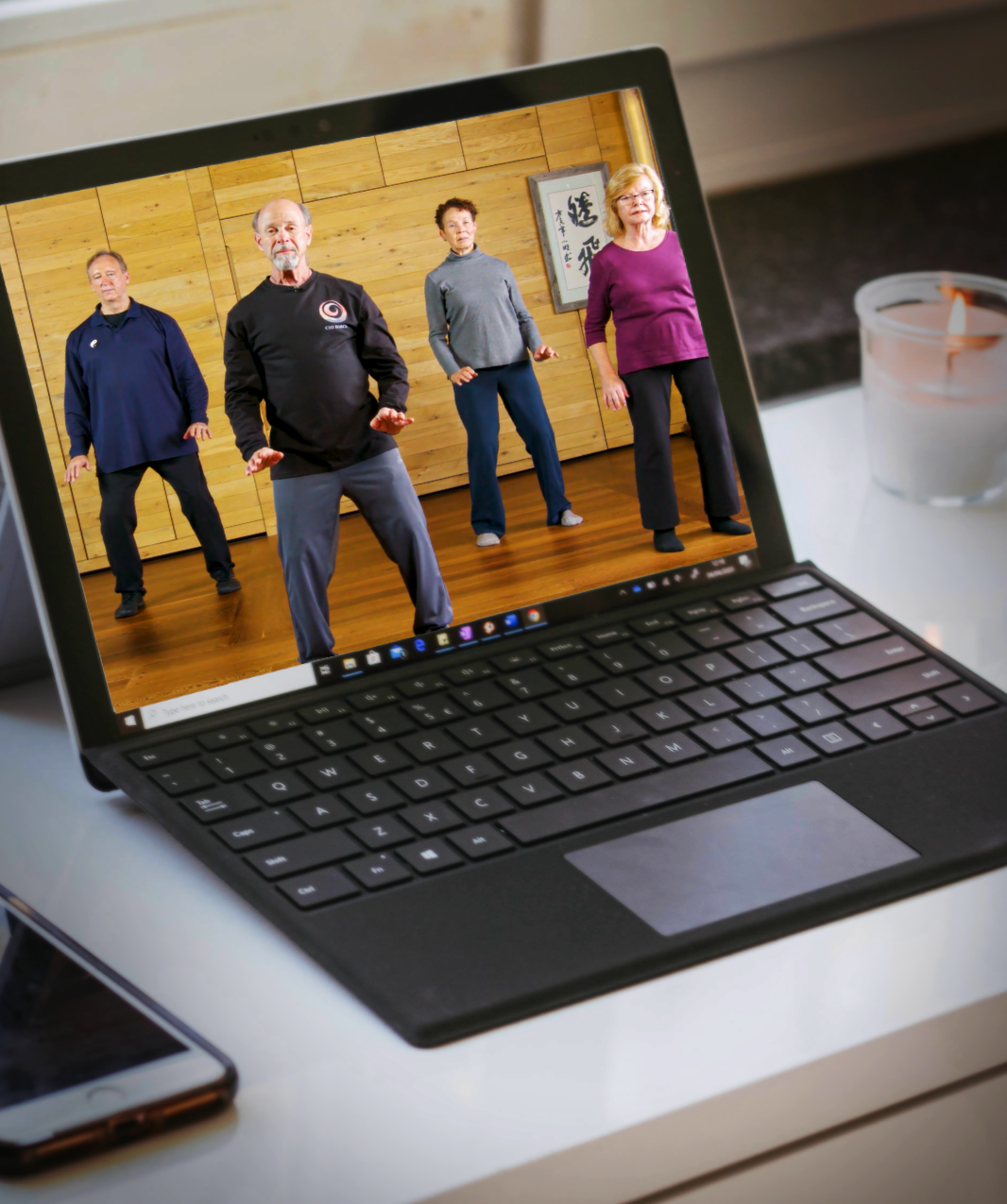 Experience
Tai Chi
like Never Before
Meet Your Instructors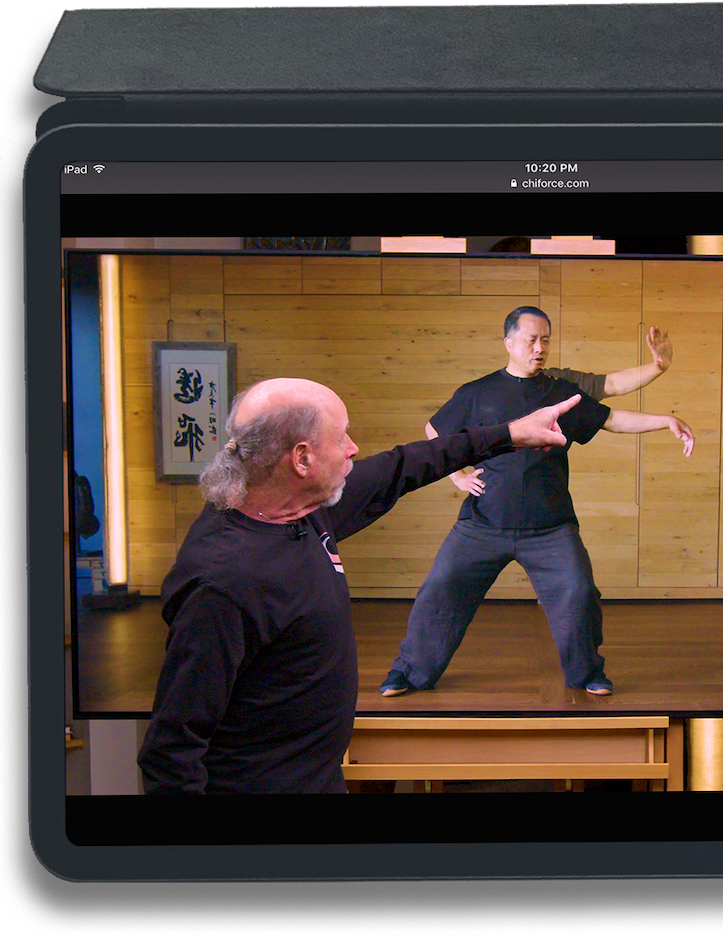 Meet Alan Bandes
Chi Force Instructor
Alan Bandes has been studying Tai Chi for over 40 years, has been a student of Master Ren since 2006 and has been teaching Tai Chi for the past 10 years. He also devotes time to teaching the benefits of meditation and Tai Chi to the women of Support Connection, a group dedicated to assisting women with breast and ovarian cancer.
Get to know Alan better when you take our Chi Force Fundamentals course. For more information, click here.
"Alan and Jon make it fun to learn! -Liz A
Meet Jon Miller
Chi Force Instructor
Jon Miller has been practicing Tai Chi for over 2 decades. As one of Master Ren's most prominent and professionally successful students, he has invested the last several years creating resources to make sharing the benefits of Chen-Style Tai Chi to communities around the world easy.
Get to know Jon better when you take our Chi Force Fundamentals course. For more information, click here.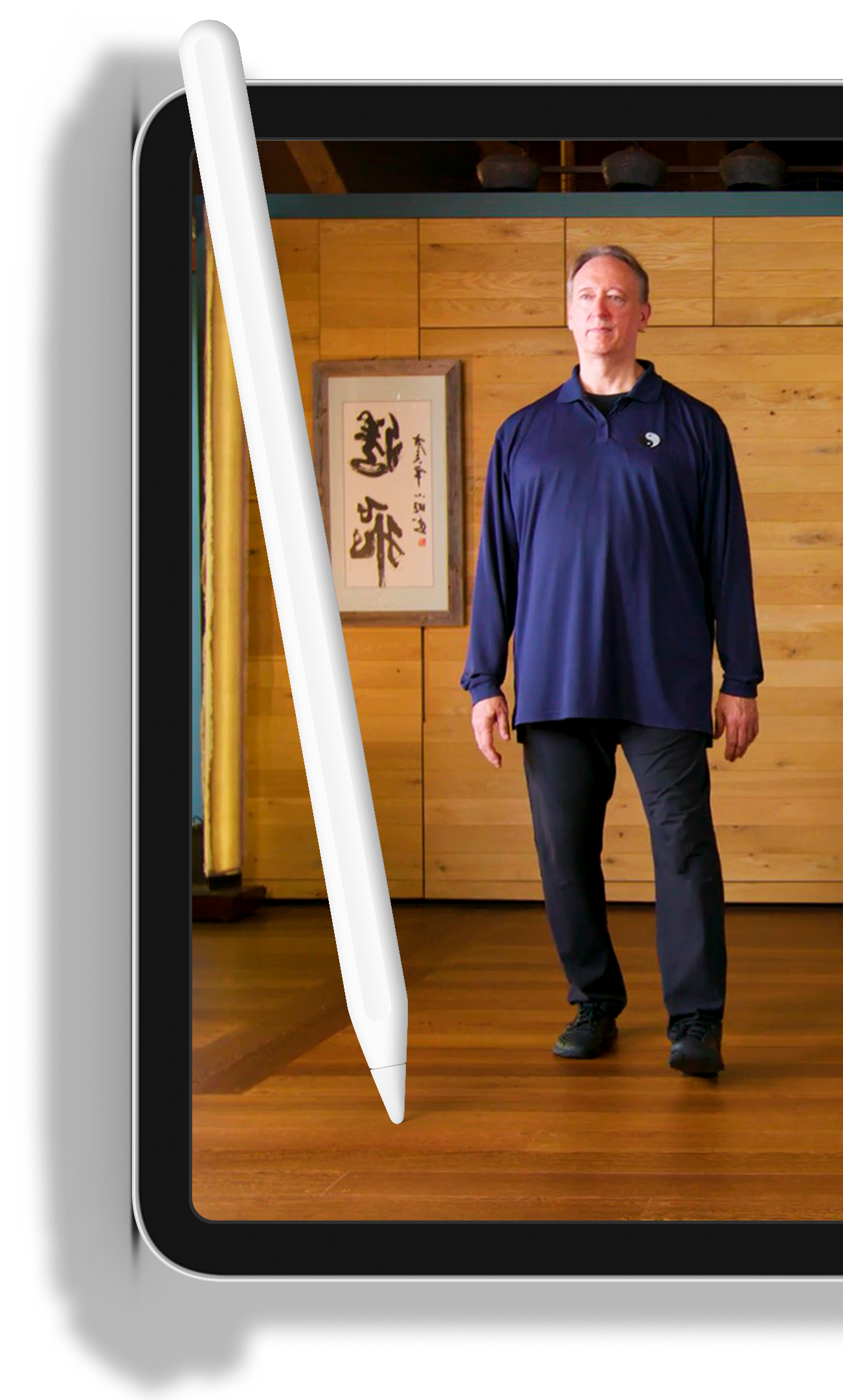 "I can enjoy life again" -Andy K
Meet Master Ren
Master Instructor
Master Ren was born in China and learned the art of Tai Chi in its native birthplace: the Chen Village. He was a student and disciple of Chen Style Tai Chi Lineage Holder Grandmaster Chen Xiaowang.
Devoting himself to teaching and improving the health and mindset of his students, Master Ren has created his C.A.R.E. Method, assisting each student to progress in their practice by being Calm, Alert, Relaxed and Energized.
Over the years, his extraordinary skills and warm personality have landed him celebrity clientele including Hugh Jackman, Bette Midler, and the late Lou Reed—who had credited Master Ren with adding 10 years to his life—as well as features in major media platforms. He's appeared on ESPN, The National Examiner, the Late Show on CBS, and profiles on the covers of Kung Fu Qigong (the predecessor of Kung Fu Tai Chi Magazine), Qi Magazine, Journal of Asian Martial Arts, and World Journal Weekly among others.


Enjoy a Lifetime of Benefits
become a member for only $18.88

IMPORTANT: The information on this website is solely for personal growth and education. It should not be treated as a substitute for professional health guidance, medical therapy, health counseling, or medical advice of any kind. In the event of physical or mental distress, please consult with appropriate health professionals. The application of protocols and information in all of Chi Force websites, courses, articles, videos, or programs is the choice of each participant, who assumes full responsibility for his or her understandings, interpretations, and results. Chi Force and its instructors assume no responsibility for the actions or choices of any participant.