Become a Student of Master Ren
Exclusively designed for intermediate students that are ready to learn from Master Ren. These lessons build upon all the principles covered in the beginners course. First, Master Ren shares Standing Mountain, then he covers his signature technique, Silk Reeling. In Silk Reeling students learn directly from Master Ren who will introduce the carefully crafted exercises he's taught to his students since the 90's.
The principles and practices of Chen Tai Chi taught in Silk Reeling are the major stepping stones to learning the additional Chen Tai Chi forms available as private sessions for Chi Force Members.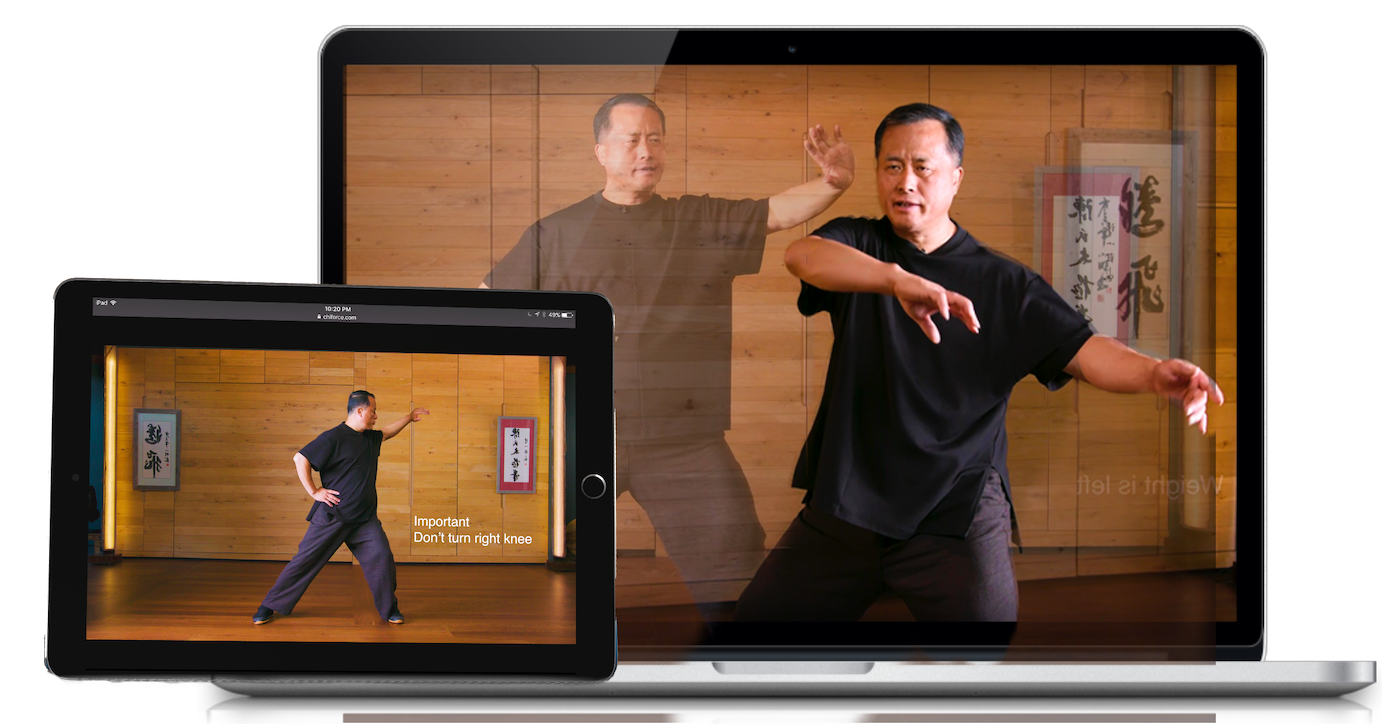 Easy Access from
Anywhere, Anytime!
Take courses and lectures from your computer, laptop, tablet, iPad, or smartphone! Each Silk Reeling lesson is structured to provide maximum learning experience for our students. The lessons are divided into four components: Introduction, learn, review, practice.
Learn Master Ren's Signature Methods
Master Ren is recognized around the world for his ability to teach Tai Chi to people of all ages and backgrounds. He is co-founder of Chi Force and creator of the C.A.R.E. method. As a senior student of Chen Xiao-Wang, Master Ren teaches and promotes the classical Chen family forms as taught by Chen Xiao-Wang.
Are you Ready?
Get started for $248
Notice: The information on this website is solely for personal growth and education. It should not be treated as a substitute for professional health guidance, medical therapy, health counseling, or medical advice of any kind. In the event of physical or mental distress, please consult with appropriate health professionals. The application of protocols and information in all of Chi Force websites, courses, articles, videos, or programs is the choice of each participant, who assumes full responsibility for his or her understandings, interpretations, and results. Chi Force and its instructors assume no responsibility for the actions or choices of any participant.